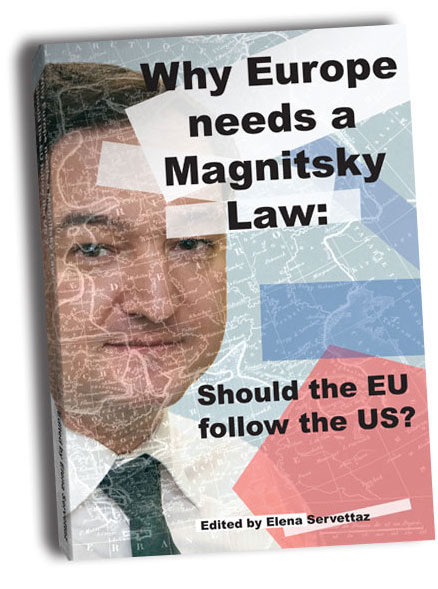 By Elena Servettaz
I remember very distinctly the moment when I was a little girl of about eight years old walking with my father along a sandy beach. He was barely paying attention to me. He was very focused, listening intently to his small radio. We were far away from Moscow, but in his thoughts my father was probably very near the Russian White House, the seat of the Russian parliament. He stopped suddenly, looked at me and said: "Please remember this moment. From this day on, everything will be different. You must understand that even a single person can always make a difference."
For my father, like for so many others then, the three young men – Dmitry Komar, Vladimir Usov and Ilya Krichevsky – who gave their lives resisting the attempted coup d'état in August 1991, became symbols of  civic courage. But at that moment, I did not fully understand what my father was telling me.
At various times throughout my life, I have remembered my father's words, that a single person can change the course of history. However, in 2009, when I heard the news that Sergei Magnitsky was murdered while in police custody, little did I know that both today's Russian and world history were being written at that very moment. Just like the three young men from August 1991, the 37-year-old lawyer was about to change everything.
The people responsible for Sergei Magnitsky's death were hoping that this story would end up like George Orwell's Nineteen Eighty-Four: when the enemies of the Party were turned to dust and vanished into thin air. The death of Sergei Magnitsky could have been just one among thousands in Russia, but…
This book was written by people who will not allow Sergei Magnitsky's story to turn to dust. It was written by those who have taken a real step to make sure that the name of the man who gave his life for the cause of justice would be remembered for generations to come. Thanks to each one of them, millions today know about the young lawyer who uncovered corruption at government level in Russia.
Some people probably shook their heads and thought: "It's such a shame and injustice." But they did not do anything. Like Baroness Catherine Ashton, the EU's chief of diplomacy, who released statements saying that she was "concerned". To express one's concern is a far cry from promising that those guilty would have to pay a price. It's like offering aspirin to someone who has been stabbed in the heart.
Or like French President François Hollande, who stated: "When I see lapses in human rights, I mention it."  But it has been plain to see that when he meets in person with the head of the Kremlin, he fails to stress to Putin that justice and human rights do matter.
I am happy that all of the contributors to "Why Europe needs a Magnitsky Law" accepted my invitation to join the project despite the fact that some of them had not met me personally beforehand. But what makes me even happier is the fact that dozens of people around the world are able to unite around one tragedy and around the pain of one family, which represents also my own pain and the pain of my country.
The realisation that people from countries as diverse as the United States, Canada, Norway, Estonia, Lithuania, the United Kingdom, Germany, Italy and so on, who did not even know Sergei Magnitsky, started to fight in his name, offered hope to people like me that change was finally at hand.
US President Barack Obama, who signed the Sergei Magnitsky Rule of Law Accountability Act into law in December 2012, created an impulse which should now trigger action from European countries.
I hope that the European Union will dare to say "No", not only to corrupt Russian officials, but also to human rights violators anywhere around the world. I am especially waiting for France to take this step. It's the country which became my second homeland, where every child knows that Liberté, Egalité, Fraternité are not only Republican values that they can be proud of, but also an uncompromising attitude that we should carry through life.
When the young women from Pussy Riot, who have now been sentenced to two years in a labour camp, were performing their punk prayer in Moscow's Christ the Saviour church, they had a clear idea of the purpose behind their actions. They were doing it to show that they could no longer accept the collusion between the Church and the Kremlin regime. They were not doing it simply to show their compassion towards poor Russians or to "express their concern".
In this book you will find the thoughts and experiences of those who believe that Europe should adopt a Magnitsky Law. I hope these essays will help contribute to the understanding of what goes on in Russia today and that it will provide information to help all European lawmakers believe that one person can indeed make a difference.
The idea for this book came from Mark Sabah. Over the past three years, I have been conducting interviews and covering the case of Sergei Magnitsky.  I was trying to understand what was guiding all these people to make their strong and unpopular (at least among the Russians authorities) decisions. It never occurred to me before to bring all of their opinions together in one place. I offer my warmest thoughts and profound thanks to Mark for his brilliant advice and unconditional support, without which this project would never have been possible.
I would also like to thank the following people for their efforts in making this book happen:
Vladimir Pastukhov, Juleanna Glover, Maggie Goodlander, Katya Migacheva, Marcus Kolga, David Kramer, Kyle Parker, Ivan Cherkasov, Vadim Kleiner, Vladimir V. Kara-Murza, Jean-Sébastien Stehli, Julia Pettengill, Sophie de Selliers, Ruth Green, Inti Landauro, David Webster, Luke Harding, Ellen Bork, Olya Moldavskaya, Derron Rafter, Youry Souvorov, Chris Morris, Nina Rurko, Ross Fitzpatrick and Angélique Stehli.
I also want to give special thanks to all the writers and contributors to this book, as well as to their colleagues, assistants and staffers.
Finally, I want to mention Natalya Magnitskaya, Natalya Zharikova and William Browder for all of their support and encouragement and for their dedication to the memory of Sergei Magnitsky.
This book does not pretend to be anything but a collection of different reflections on why human rights and the fight against corruption matter; and why the EU should follow the example set by the US.
You will also find here direct testimony from Russian citizens who have witnessed and faced injustice, prison terms and even murder. But above all, you will find here the ideas of those who are convinced that the Magnitsky Law in Europe is the only way to ensure such horrific events never happen again.
Paris
August, 2013